Logbook Loan Frequently Asked Questions
V5 Solutions Logbook Loan FAQ's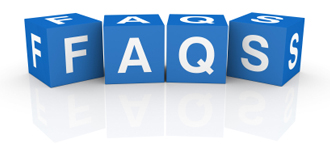 Below are some frequently asked questions about our log book loans.
What are the qualifying criteria for a logbook loan?
You must be over 18, the owner of the vehicle, UK resident and have a regular income from which you can make the loan repayments.
What are the vehicle qualifying criteria?
Your vehicle must be: Registered in your name and address; Free or nearly free of outstanding finance and; In good mechanical and cosmetic order with valid Tax, MOT and Insurance.
What do I need at the appointment?
We will need to see your vehicle, the V5 or Log Book, MOT and Insurance documents, some photo ID, proof of income and address. Don't worry, we'll email and SMS you the details after you make your application in case you forget.
How long does the appointment take?
The appointment usually lasts 45-60 minutes. This is to give you plenty of time to read the V5 Solutions log book loan agreements, complete the affordability assessment and ask any questions you might have.
Is the application confidential and secure?
Yes, absolutely.
Are you regulated?
Yes, all our loans are regulated by the Consumer Credit Act.
Do you subscribe to the Code of Practice?
Yes, as responsible lenders V5 Solutions are members of the Consumer Credit Trade Association and we adhere fully to the Code of Practice for Log Book Loan Lenders.
What do you loan against?
We offer our V5 Solutions log book loans against cars, vans, caravans, motorcycles, tractors and busses.
How old does my vehicle have to be?
Your vehicle should ideally be newer than 8-10 years old, though this depends on the make and model. Use our simple application process to see how much you could borrow on your vehicle today.
What if I have bad credit and CCJ's?
V5 Solutions logbook loans are based on your ability to make the loan repayments and the value of your vehicle. We judge each application on its own merit and aim to make all applicants a V5 Solutions log book loan offer in principle.
Can I settle early?
Yes. You can settle the logbook loan at any time within the loan term and receive a rebate on the V5 Solutions logbook loan.
How do I repay the logbook loan?
The loan is repaid in either weekly or monthly instalments. We accept Standing Orders, paying cash directly into our bank or by debit card.
What happens if I have trouble paying?
V5 Solutions are a responsible lender and we will work very closely with you if you run into any financial difficulties. It is essential that you maintain contact with us during this period and make some repayments to keep the account active.
Can I surrender the vehicle to you?
Yes. If you run into any unforeseen financial difficulties at any time you can surrender the vehicle to us by dropping the vehicle off at one of our approved auction houses.
When do you recover a vehicle?
We only recover vehicles as a last resort and only if there is no willingness or intention to repay the loan. We are responsible lenders and will work with you if you happen to have any financial difficulties.
What happens once you have recovered the vehicle?
Initially we will hold the vehicle for 14 days to give you a chance to settle the loan and collect the vehicle. We will sell the vehicle after 14 days and use the proceeds to settle the loan. Any excess funds will be repaid to you. You will be liable for any shortfalls in the sale of the car. Remember, Vehicle Recovery is a costly affair and we'd rather not have to do it. As responsible lenders we only recover vehicles as an absolute last resort when all other attempts to collect payments have failed.
How do I contact you?
You can contact us by email info@v5solutions.co.uk, phone 0333 24 123 44 or by writing to us at Logbook Money Ltd., PO Box 762, Wetherby LS22 9GJ.
What are the late payment costs?
We'd rather not make any charges and we will remind you by SMS and Email when you miss a payment and give you the opportunity to pay then without charge. However, we will charge £12 for each letter/SMS we have to send you for each missed payment after that. To avoid these charges please ensure your payments reach us regularly and in good time. If you have any problems get in touch with us as soon as you can and we will work with you to arrange another suitable payment date or method.
What if my loan application is unsuccessful?
If your V5 Solutions application is unsuccessful we can, with your permission, pass your details on to one of our trusted partners who may be able to offer you an alternative loan.
Why was my loan application unsuccessful?
This is most likely because your vehicle did not meet some of our criteria. You might not be the owner yet or have all the right documents. If so, please apply again when you do.
Can I have more than one logbook loan?
No. As responsible lenders we will only allow you one logbook loan on your vehicle at any one time. Once you have repaid your loan though you may apply for another one. If your first account was paid well then we may increase your trust rating with us and offer you more the next time or better V5 Solutions log book loan rates.
Can I add additional funds to my V5 Solutions log book loan?
Yes! Depending on your circumstances and how much you initially borrowed it may be possible to get a V5 Solutions logbook loan top up. Call us for more details on 0333 24 123 44.
I am not in employment and receive benefits, can I get a V5 Solutions log book loan?
Yes! We judge each application on its own merit and as long as you meet the qualifying criteria and can comfortably afford the loan repayments then you will be considered for a V5 Solutions logbook loan.
I can't afford to insure my vehicle. Can I still apply?
Yes! We can still offer you a V5 Solutions log book loan against your vehicle and we will pay the insurance for you directly from the loan amount.
Why do you need the spare key for a V5 Solutions log book loan?
We may be able to make you a higher loan offer with better rates if you submit your spare key to us. It is held securely and returned to you when the loan is paid in full.
Does V5 Solutions require a credit check?
No. A credit check is not required for a V5 Solutions log book loan. We give you the option of one and you may receive a higher loan offer and better loan rates.
I have recently entered employment/changed jobs, can I get a V5 Solutions log book loan?
Yes! We offer V5 Solutions log book loans for anyone in regular employment that meets our criteria.
What days are you open?
We can arrange to see you Monday-Saturday including some Bank Holidays.
Can I get a V5 Solutions log book loan if the V5 log book isn't in my name?
You can get a V5 Solutions logbook loan as long as you can demonstrate that you are the owner of the vehicle.